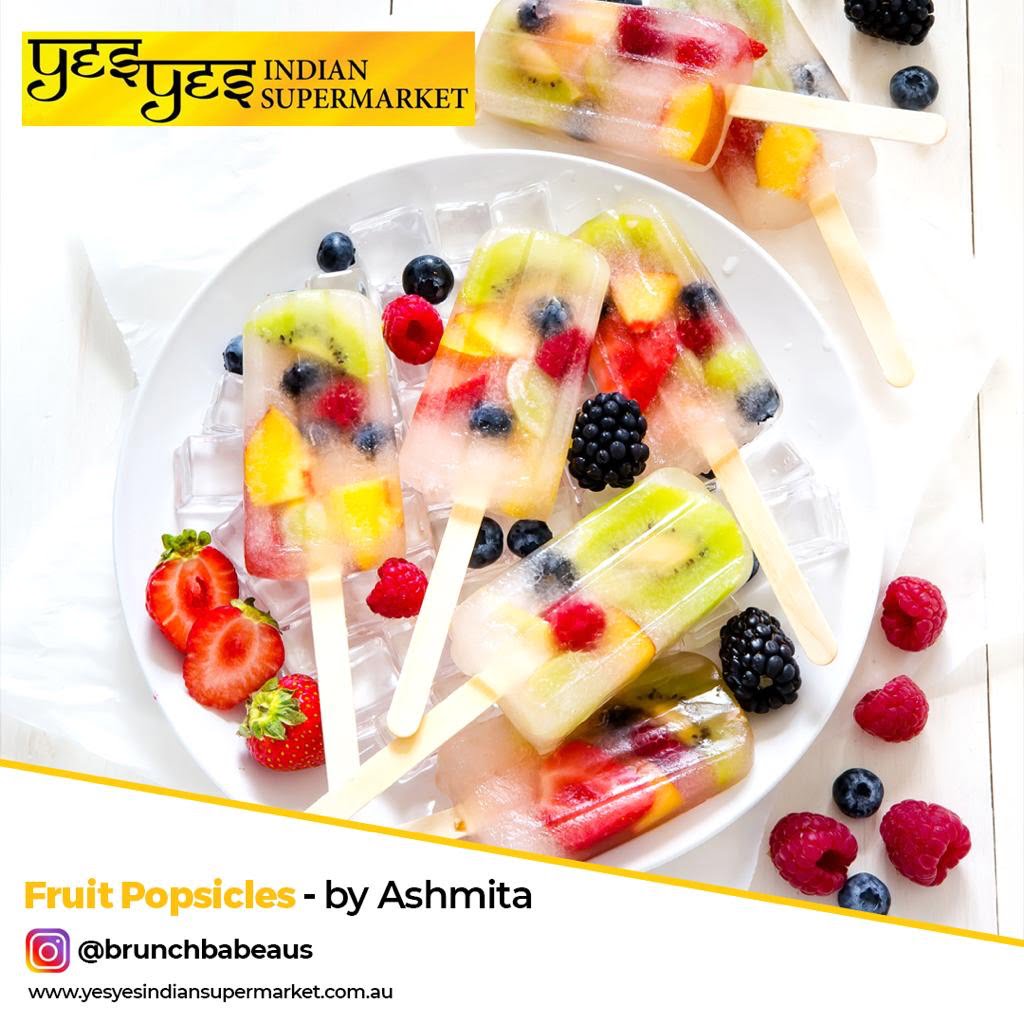 11 Nov

Fruit Popsicles – by Ashmita
Fruit Popsicles
Ingredients
Kiwis

Strawberries

Blueberries

Raspberries

Apple Juice

Popsicle Molds
Instructions
Peel and slice all of the fruit.

Fill each popsicle mold with fruit as full as you can get it. Use a popsicle stick to press the fruit against the side of the mold.

Fill in the empty spaces with berries(more the merrier)

Now pour some apple juice in it leaving a little space for it to expand when put to the freezer.

Freeze the popsicles overnight.

Run the molds under hot water to help the popsicles release and ENJOY!